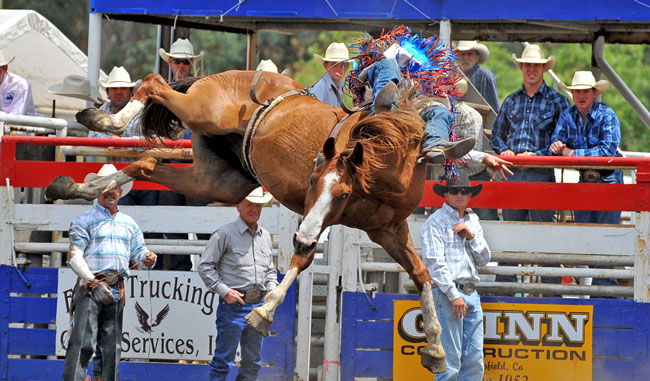 Mutton Busting will be held during the Rodeo on Sunday!
Sign-ups available at The Emporium Western Store in Bakersfield, CA.  Mutton Busting Liability Waivers will be available to sign Sunday at the Rodeo.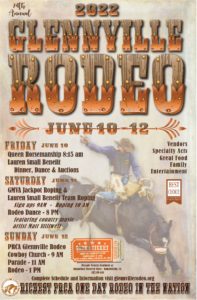 2023 Rodeo Schedule
Rodeo held on NEW DATE in 2023 – MEMORIAL WEEKEND:
PRCA RODEO: Sunday, May 28, 2023
Remaining Rodeo Weekend Events-TBT 
Sunday, May 28th
9:00am – Cowboy Church
9:00am – Rodeo Marketplace Vendors
75th Annual PRCA Glennville Round-Up Rodeo
Miss Rodeo Glennville Coronation during Rodeo.
Presented by our wonderful GMVA Rodeo Sponsors.
Rodeo tickets available at the Gate: Adults-$TBT/ Children (7-12)-$TBT / Children under 6-Free / Active & Retired Military-Free (Military ID Required).  Pre-Sale Rodeo tickets available at the Emporium Western Store, Bakersfield, CA ($TBT Off).