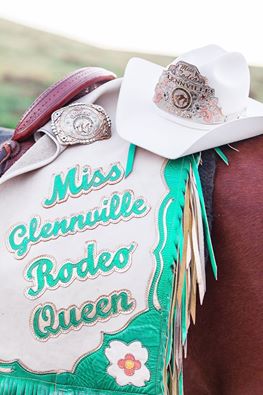 Thank you for your interest in our Miss Rodeo Glennville competition!
The Miss Rodeo Glennville Pageant is open to young ladies from ages 9 to 24 years of age. The Miss Rodeo Glennville Pageant has three categories of competition: Queen (ages 18-24), Jr. Queen (17-13), and Princess (12-9).   Contestants will compete in Horsemanship, Speech and Modeling, Personal Interviews, and take a written test of their Rodeo & Equine Knowledge.  All contestants must complete and submit a Miss Rodeo Glennville Application and read and accept the Miss Rodeo Glennville Official Rules and Regulations before beginning the contest.  We strive to offer a premier competition for young ladies seeking to pursue other "Miss Rodeo" titles in the future, including Miss Rodeo California and Miss Rodeo America titles.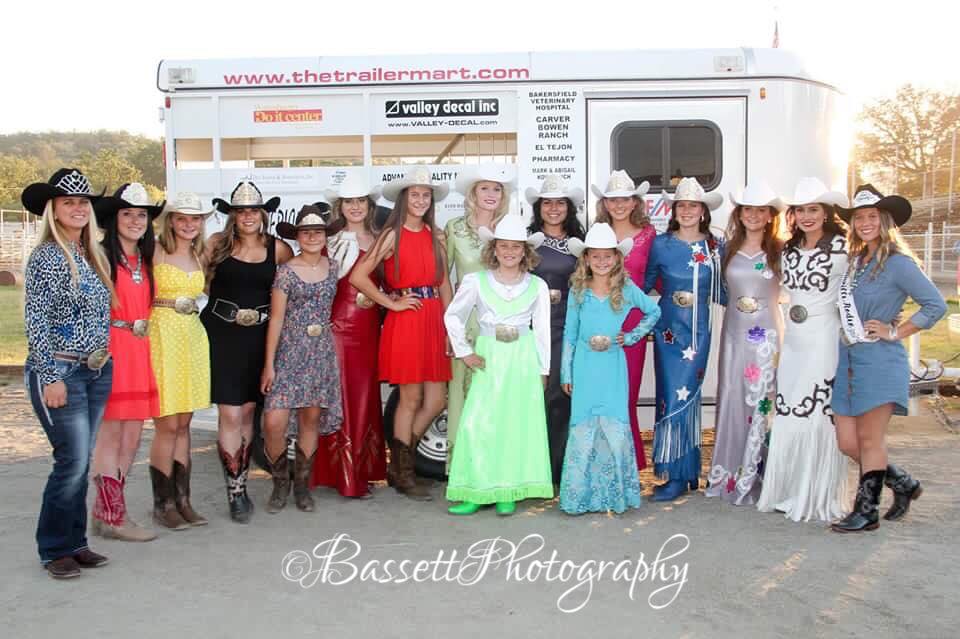 It is never too early to begin pursuing your rodeo queen dreams! We will begin accepting contestants for the 2021 Miss Rodeo Glennville competition on April 1st, 2021. This Miss Rodeo Glennville Pageant is pleased to award a $2,000 academic scholarship to the Queen Contestant with the highest overall points (some conditions apply. See our Rules and Regulations for more details.) All winners are awarded a custom buckle and crown, and a custom designed Corriente Saddle. Prizes are also awarded to second and third place finishers.
You may download our Rules and Regulations as your guide to prepare for the Pageant and begin now on your MRG Pageant Application.(Please send requests for a Word Document copy of the application to Erin Rogers at erinlrogers@gmail.com)
You can also find us on our Facebook page! Entry deadline for the Miss Rodeo Glennville Pageant is May 1st at 12 am.
Please return all completed applications to: 
Erin Rogers, GMVA Queen Pageant Coordinator, PO Box 306, Glennville CA 93226
For more information, or if you have any questions, please contact the MRG Pageant Coordinators, Erin Rogers via email at erinlrogers@gmail.com or by calling  (661) 805-8135 or (661)536-8941, or Megan Winkler at meganreneebarrelracer@gmail.com or by calling 661-331-2948.