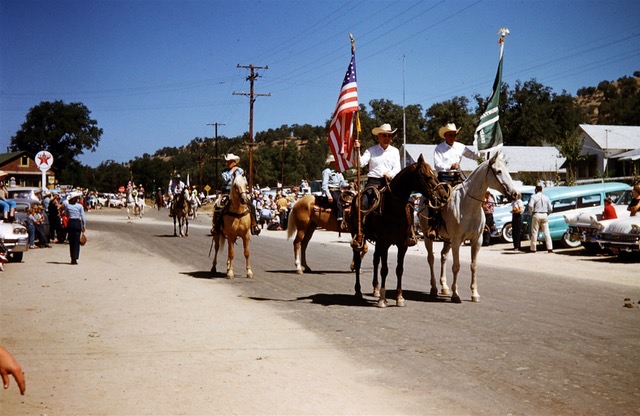 Each year as part of the annual Glennville Round-Up Rodeo weekend, the Greenhorn Mountain Veterans Association hosts a parade through downtown Glennville.  We welcome local 4-H clubs, FFA chapters, marching bands, classic cars, horse groups, floats, clowns, or any other family-oriented entries. Prizes for first place ($100) second place ($50) and third place ($25) will be awarded at the conclusion of the parade.
This year our parade will be held on Sunday, May 28, 2023, beginning at 11:00am.
Entries are due to our GMVA Parade Chairman, no later than May 14, 2023.
To register, download the Parade Application and Waiver below and mail to:
Stacy Moore, Parade Chair, PO Box 160 Woody, CA. 93287
Or email to:
6moorebears@gmail.com.  Add "Parade" in the subject line.
Download Parade Application and Waiver forms here:
For more information, please call Parade Chairman, Stacy Moore at 661-303-3034 or email her at 6moorebears@gmail.com
NOTE: All children entered must be accompanied by a parent or guardian throughout the duration of the parade – No Exceptions!