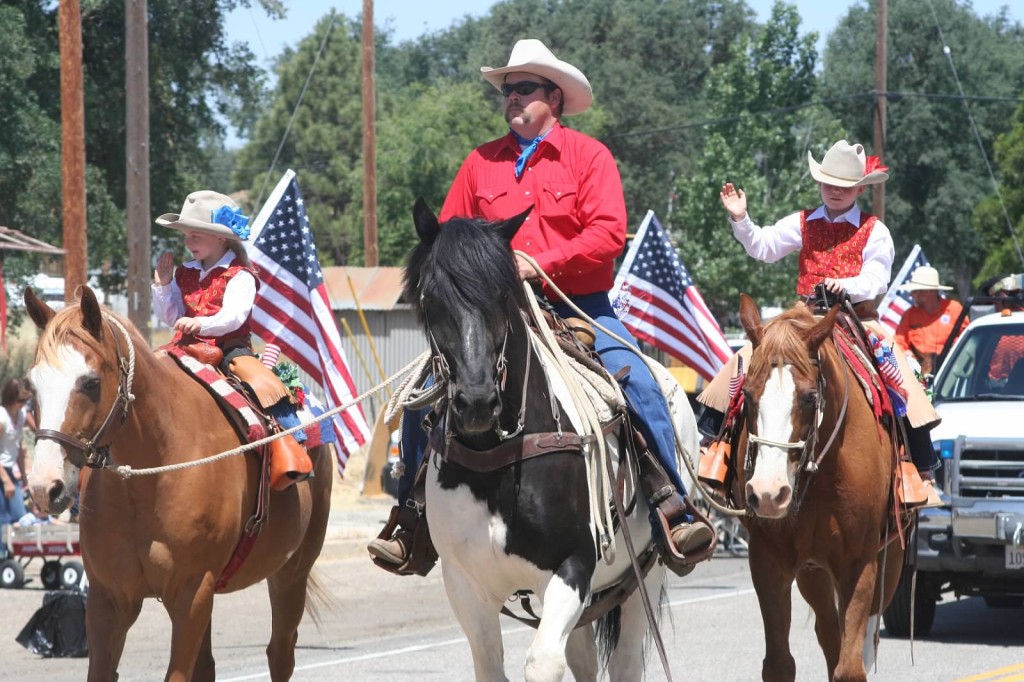 Each year as part of the annual Glennville Rodeo Round-Up weekend, the Greenhorn Mountain Veterans Association hosts a parade through downtown Glennville.  We welcome local 4-H clubs, FFA chapters, marching bands, classic cars, horse groups, floats, clowns, or any other family-oriented entries. Prizes for first place ($100) second place ($50) and third place (trophy) will be awarded at the conclusion of the parade.
This year our parade will be held on Sunday, June 13, 2021, beginning at 11:00 AM.
Entries will be accepted beginning on May 1, 2021
Entries are due to our GMVA Parade Coordinator, Kellie Grisedale, by June 1, 2021.
To register, just download the form below and mail it to Kellie Grisedale, 4340 Pine Mountain Road, Bakersfield, CA 93308.  You can also email the form to grisedaleranch5@gmail.com with "Parade" in your subject line.
Download Parade application here: Parade-Application
For more information, please call Parade Coordinator, Kellie Grisedale, at 661-399-4490.
NOTE:  Children under the age of 10 must be accompanied by a parent or guardian throughout the duration of the parade–no exceptions!